March Recap by Oasis.app
Hello Oasis FellowsWe are delighted to welcome you back to our newsletter! 
This month we have some exciting things to share with you. The first one is that we hit $1billion in the Multiply Trade Volume, a huge milestone after just six months from its launch in September. We are really grateful to all of our users for the trust. Besides the product improvements which you can read below, we also launched a Bug Bounty program powered by Immunefi, in order to harden our smart contracts security in a safe way with the help of the community. And we set up a funny marketing campaign doing a meme competition with Creaticles, and announced the winners last week. Read more below. 
Key Numbers
Below we share our key metrics for Oasis.app. This month we reached the important milestone of $1 Billion in Multiply Trade Volume! It has been a successful month overall, where we have seen 3.7B volume transacted, and 10.5k active connected users.
Technical & Development Updates
This past month we've added support for borrowing against the staked ETH / ETH Curve pool. So you can earn on your staked ETH, get LIDO tokens, get trading fees, AND generate DAI to yield farm all at the same time. Read more in our blog post.
We have made a Dune dashboard to track the yield you can earn on the GUNI products. Note that Maker Governance has a vote in to reduce the stability fees of the GUNI collaterals, so the yields can become temporarily higher, whilst a new equilibrium is found.
We now have an option to deposit additional collateral & adjust your multiple simultaneously in Oasis Multiply. Whenever you have emptied your multiply position, you can now easily reopen your position with this functionality and save yourself from doing more transactions than needed.

This month will also see the release of Stop Loss Protection! Follow us on Twitter and Discord to see it going live straight away. We have some other big things coming up in the next few months and we will share more about them in our next newsletter. 
New Integrations & Partnerships
Bug Bounty Program: we partnered with Immunefi and launched a bug bounty program. In line with our philosophy of openness and transparency, this $100k bug bounty aims at incentivizing developers and ethical hackers to recognize vulnerabilities in our smart contracts, website and applications. You can read more in the dedicated blog post.
Meme Contest: We ran a funny marketing campaign in partnership with  Creaticles: users had to submit their memes related to Oasis.app and the best 4 were awarded 200 DAI each. We had really good submissions and it was hard to decide, but here the winners: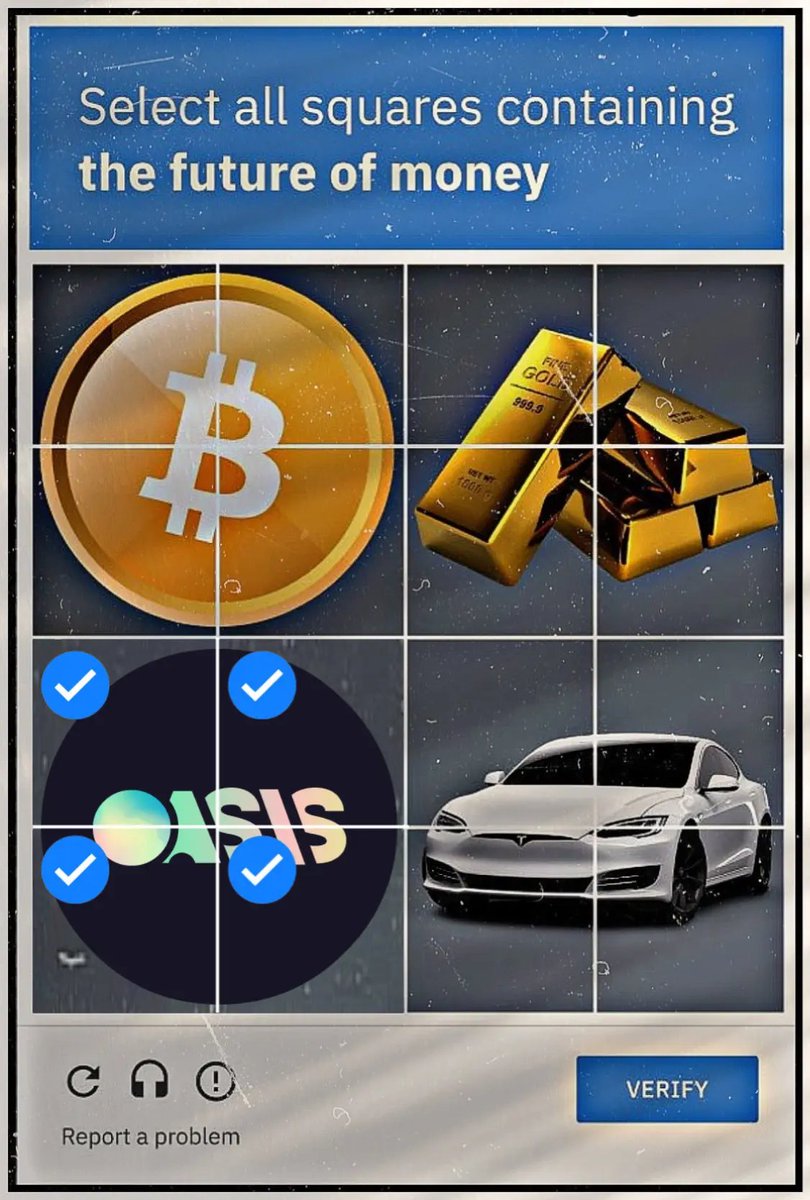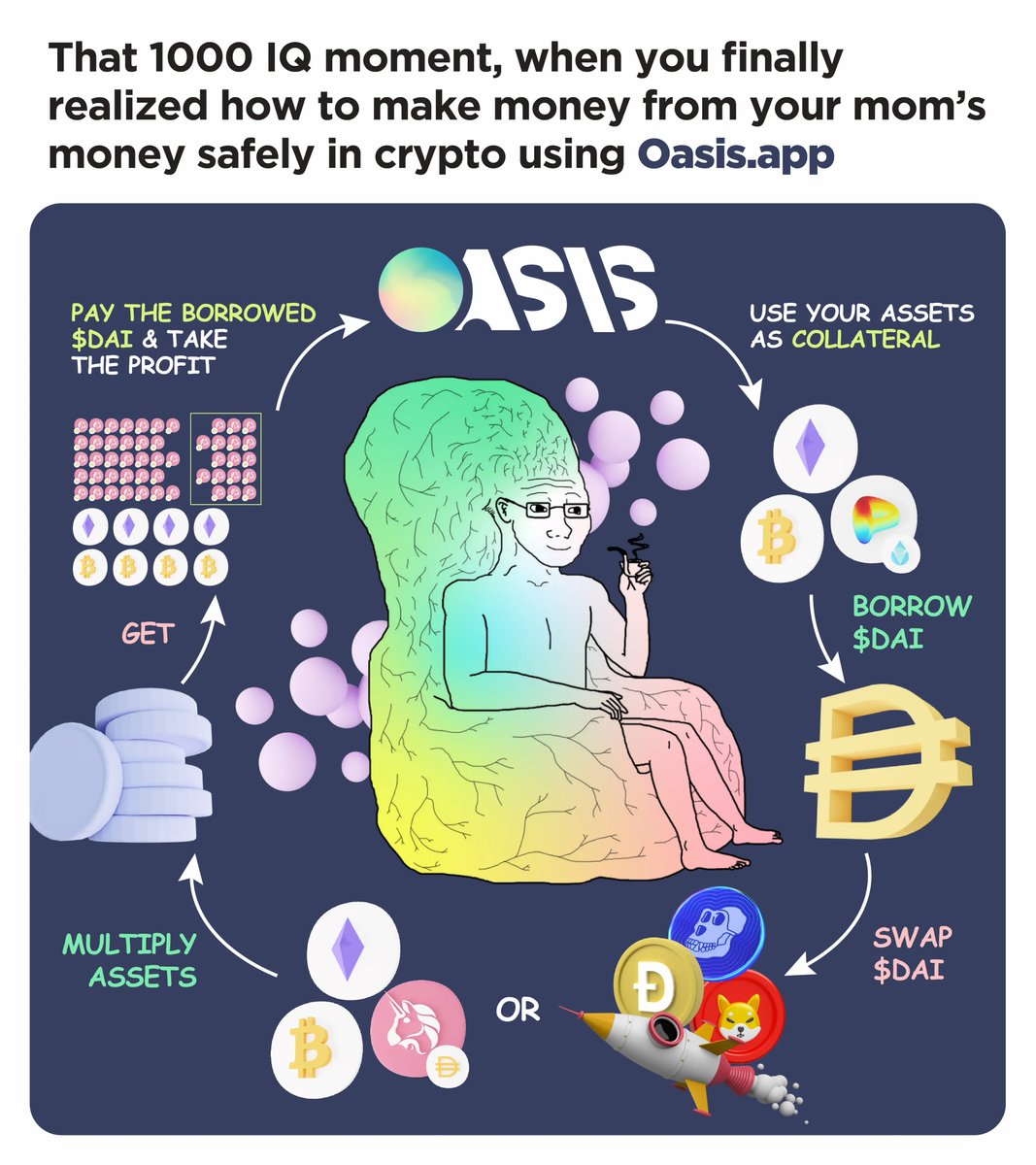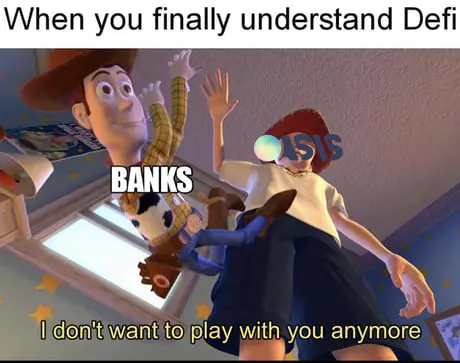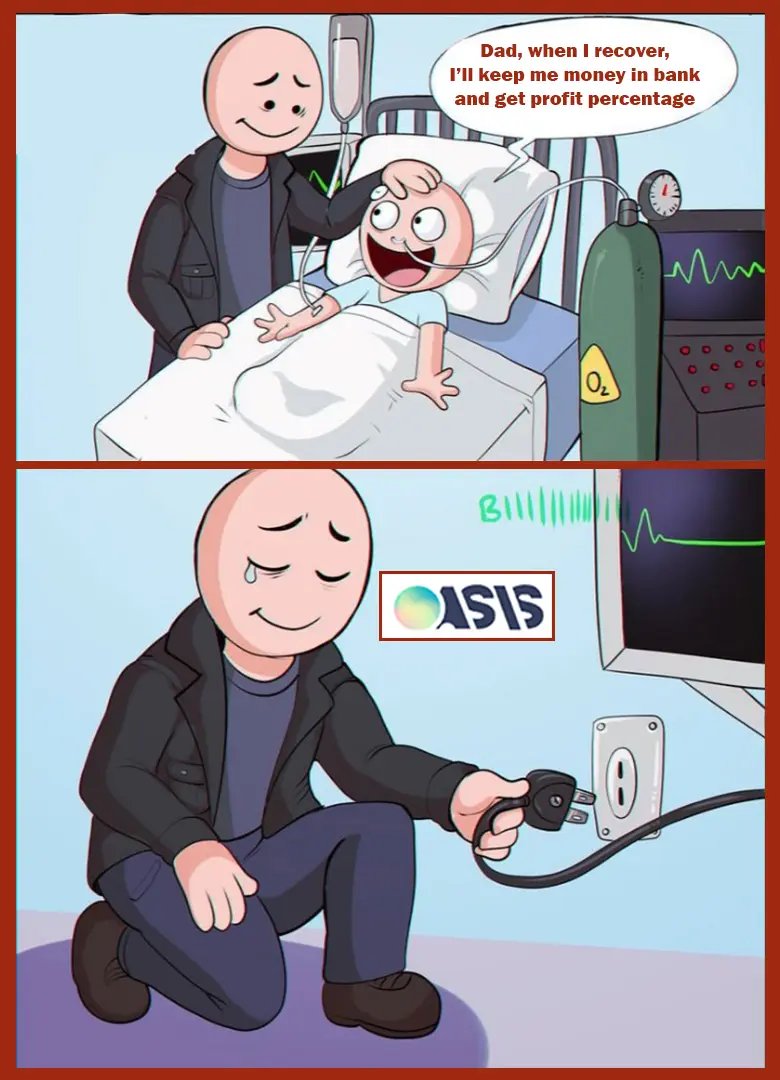 News From The World
Before you go, we want to share some snapshots of what has happened around us this month. 
A Maker vault was used to finance a real estate deal for Tesla worth $7.8M. MakerDAO announced the news that the deal had been finalised through real estate and renewable energy project firm 6s Capital on the 30th March. 6s Capital was launched in 2020 to facilitate loans using the MakerDAO protocol, in order to service other companies. It accesses Maker vaults as a client of RWA Co. which assists companies to bridge the gap between DeFi and corporate or institutional borrowers. The loan will be used to fund a new repair and collision test centre for Tesla, and later this year the credit line is expected to increase to $14.2M when they have completed a second project. 
In more news for Maker, a proposal to use bank loans as collateral went live on their forum on the 25th March. The application is for 151-year-old Philadelphia bank Huntingdon Valley Bank (HVB) to use its loans as collateral on MakerDAO. A tweet also announced that should this proposal be approved by governance, it will be the first time a traditional lender will borrow its assets in the DeFi in this way.  Besides Maker, other projects are trying to get DeFi involved with institutional deployment though, like Aave with its permissioned version, Aave Arc. which is targeting access to private liquidity pools for 30 institutions.
On March 29th Metamask announced the release of their new integration for their users with Apple Pay in a new version update. The rollout features a gateways to buy crypto using a debit or credit card in the mobile wallet app, eliminating the need to transfer ETH to exchange for other tokens. Metamask uses Wyre and Transak to support debit and credit card transactions. Now users can use visa or mastercards linked to Apple Pay to buy ETH with the Wyre API, but for now there is a daily limit of $400 deposits into wallets using this feature. This is a huge news for the whole crypto space.
Crypto donations continue to help aid the tragedy in Ukraine. Blockchain analytics platform Elliptic's crypto fund for Ukraine had exceeded $70M worth. A new website has been created for the crypto funding analysed by elliptic. It is now Aid for Ukraine as a part of the Ministry of Digital Transformation of Ukraine. The funding goes to the National bank of Ukraine to help humanitarian aid programs and the Armed Forces. As of the 3rd March total crypto donations to Ukraine were $53M+. 69% were sent for the Army, 19% for humanitarian support and 12% for general aid (from a tweet by the Deputy Minister of the Ukranian Ministry of Digital Transformation for IT development). Other crypto donation sites have also sparked in the past months, such as UkraineDAO where you can donate directly with ETH. The group also worked with PartyBid leveraging a Ukrainian flag NFT where contributions reached almost $8M worth in ETH.
April 7, 2022
Read next